CCPN's 2021 Virtual Clinician Conference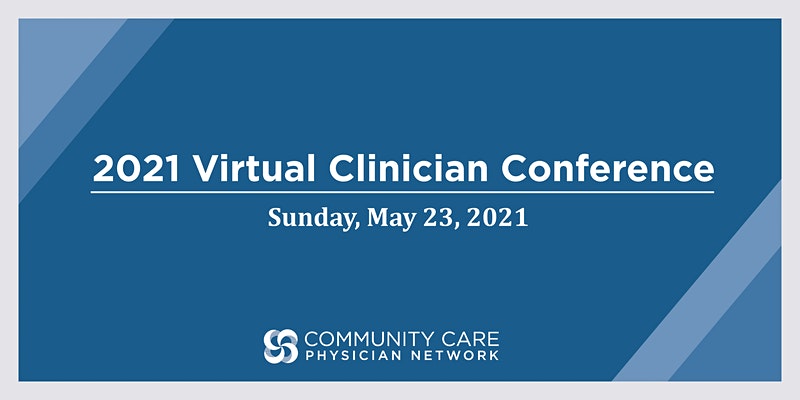 Please join our 2021 Virtual CCPN Clinician Conference: CCPN-Bringing Value Home.  
We are excited to host our first virtual conference. The conference will be held on Sunday, March 23, 2021 from 12:00 p.m. - 6:00 p.m.
Registration is now open for all CCPN participating clinicians and office administrators.
Registration costs vary and are as follows:
Registration fee for clinicians is $50 per clinician.
Registration fee for practice managers is $25 per person.
If you have any questions, problems registering, or prefer to pay by check, please contact Jessica Whelan at 919-926-3894 or jwhelan@communitycarenc.org.