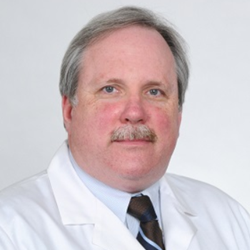 John W Byron, MD
Southern Pines, NC
OBGYN
John W Byron, MD, graduated from the Uniformed Services University's School of Medicine and completed his internship and residency at Tripler Army Medical Center in Hawaii. After residency Dr. Byron worked at Walter Reed Army Medical Center before moving to Pinehurst in 1996.
Dr. Byron continues his work as a practicing OB/GYN physician at Southern Pines Women's Health Center today and will focus his work on the Board of Managers on issues that independent OB/GYN clinicians face in today's healthcare environment.
Dr. Byron became a CCPN Board of Manager in September 2020.