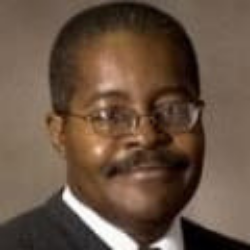 Rueben Rivers, MD
Fayetteville, NC
Internal Medicine
Rueben Rivers, MD is the president and owner of Cumberland Internal Medicine in Fayetteville. Dr. Rivers has been in independent practice since 1982, delivering adult internal medicine to his community. Dr. Rivers also serves as the Medical Director of the CCNC network Carolina Collaborative Community Care (4C).
Dr. Rivers is an advocate of the 100 + independent providers in his region. He feels that CCPN can help providers stay independent in the changing financial and regulatory health care environment.
Dr. Rivers received his medical degree from Duke University School of Medicine in 1978 and completed his residency in 1982 at University of Alabama Birmingham. Dr. Rivers was certified by the American Board of Internal Medicine in 1982.
Dr. Rivers became a CCPN Board of Manager in May 2017.