Medicaid Reform Minute #2: Acronyms
Understanding the roles and responsibilities of the entities involved in carrying out the new managed care model for NC Medicaid requires adopting some new acronyms!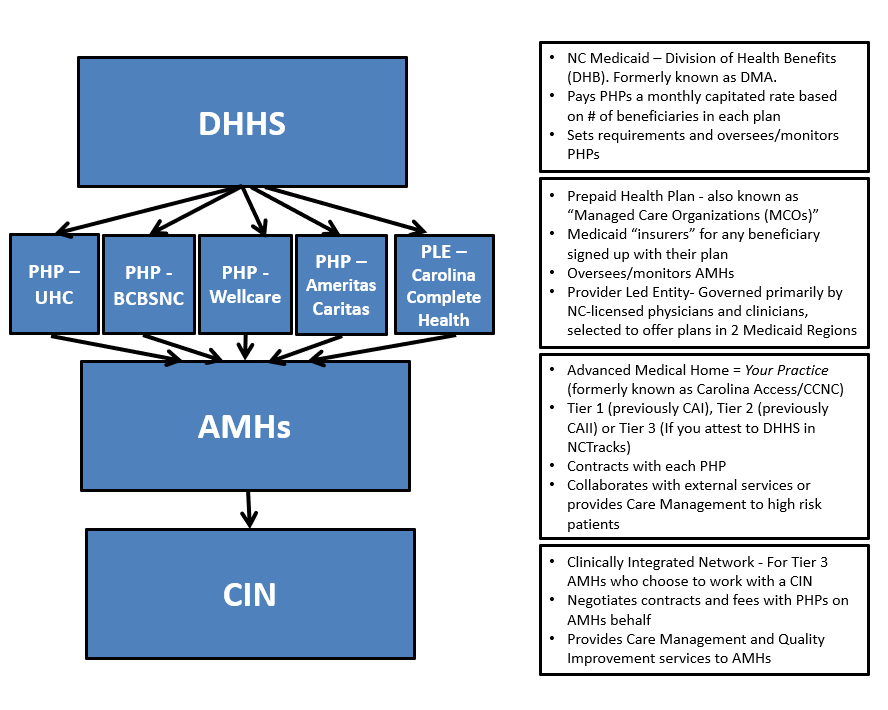 Source: https://files.nc.gov/ncdma/documents/Medicaid/Provider/AMH%20Webinar%203%20-%2010-12-18.pdf
---
This Medicaid Reform Minute is provided courtesy of a partnership between Community Care of Western North Carolina and the Western Carolina Medical Society. For questions about this content, contact pmahoney@communitycarenc.org.