Medicaid Reform Minute #7: How Managed Care helps us prepare for Value-based Care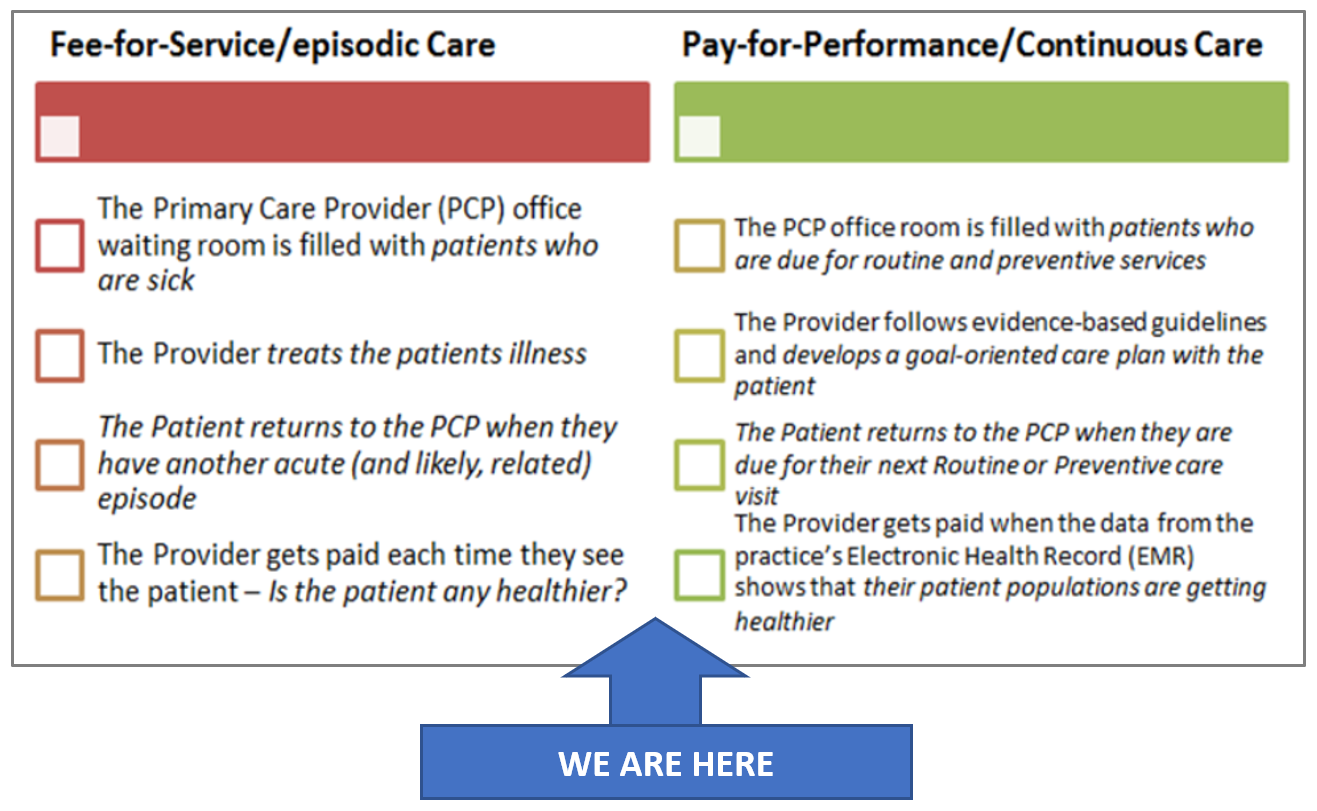 The Advanced Medical Home (AMH) model under NC Medicaid Managed Care will provide performance incentives to Tier 2 and Tier 3 AMHs who meet or exceed thresholds on quality metrics for their patient populations. DHHS plans to implement a Tier 4 model as we move closer to a full value-based care model.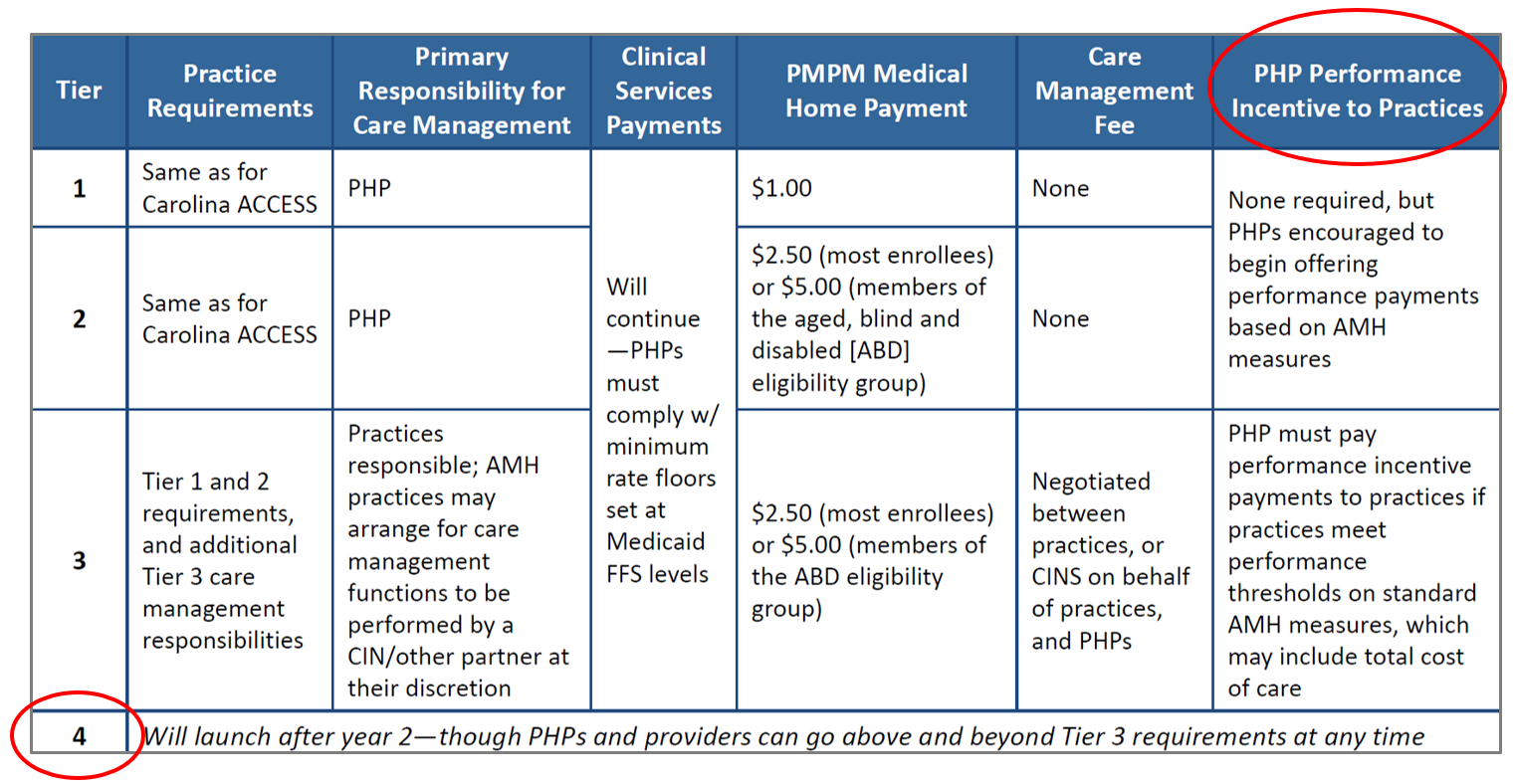 Source: https://files.nc.gov/ncdma/documents/Medicaid/Provider/AMH%20E%2BE%20-%20101%20Presentation%20-%202018%2008%2021%20-%20Final.pdf 
---
This Medicaid Reform Minute is provided courtesy of a partnership between Community Care of Western North Carolina and the Western Carolina Medical Society. For questions about this content, contact pmahoney@communitycarenc.org.