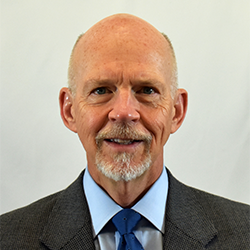 Greg Adams, MD
CCPN Co-President
Boone, NC
Pediatrician
Greg Adams, MD has been a part of the medical community in Boone for over thirty years, as a practicing pediatrician at Blue Ridge Pediatric & Adolescent Medicine since it opened as Boone Pediatric Center in October of 1992. Dr. Adams is currently an adjunct professor for UNC-Chapel Hill School of Medicine as well as Wake Forest University/Bowman Gray School of Medicine.
Dr. Adams believes that CCPN has the best Medicaid program in the nation and is well positioned to enhance medical homes, encourage small practices, and address mental health.
A North Carolina native, he grew up in Fairborn, Ohio, and graduated from The Ohio State University for his undergraduate studies as well as medical school. From there he moved to Dallas, Texas, where he did his internship and residency at Children's Medical Center.
He has a special interest and passion for mission work. He enjoys running, scuba diving, and traveling. Dr. Adams and his wife, Carol, have four children and are active at Alliance Bible Fellowship. Dr. Adams also enjoys spending time with his grandchildren.
Dr. Adams joined the Board of Managers in July 2016.