We connect and align you with an engaged network of clinicians to improve patient and physician outcomes
CCPN connects members with an engaged network of clinicians committed to providing the best care to their patients. CCPN and these physician leaders will work with you to reach quality targets and improve outcomes.
Services include:
Helping practices meet contract deliverables, improve screening rates and avoid financial penalties
Predictive and actionable analytics that allow you to stratify your patient panel for a population health approach to care
Enabling practices to meet MIPS, BQPP, MCO quality targets and qualify for enhanced reimbursement
Providing peer review and support from local physicians. Currently, 100% of CCPN's Board of Managers are physicians
Click here to see our business solution services.
---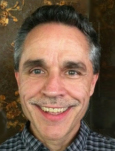 "With CCPN's support, I can turn data into insights I can act upon. That means we can close care gaps and improve quality – and effectively report on those improvements so that we're paid by health plans for delivering higher-quality care."
Terry Daniel, MD, Eden, NC