We support primary care physicians by providing tools and information that drives success and make their business stronger
Our members tell us that managing a successful primary care practice seems to get harder every day. The good news is: CCPN has your back! We assist medical practices in managing administrative burdens while delivering exceptional customer service.
We can help you resolve workflow issues and provide training in operational "best practices." Our physician-led board brings the best ideas of your and your peers together so you can share solutions that work in real-world settings.
Services include:
Training staff and providers to deliver quality customer service
Supporting efforts to more fully utilize EHRs and quality reporting
Assisting practices with billing/coding procedures and changing health plan policies
Reducing administrative burdens
Ensuring compliance with prior authorizations and preferred drug list procedures
---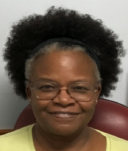 "The pace of change in primary care is unprecedented. I don't see how an independent practice can make it all work without support from peers and a strong network like CCPN. But working together, I feel our future is bright."
 
Beverly Edwards, MD, Ahoskie, NC