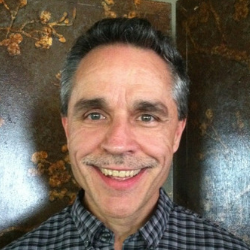 Terry Daniel, MD
Vice Chairman of CCPN's Board of Managers
Eden, NC
Family Medicine
Terry G. Daniel, MD is a family medicine physician and partner at Dayspring Family Medicine in Eden, North Carolina. Dr. Daniel is board certified in Family Medicine and is an active member of the AAFP and NCAFP. He also serves as Co-Director of the Morehead Nursing Center. He is interested in all aspects of family medicine.
Dr. Daniel completed his undergraduate studies and received his medical degree from West Virginia University. He completed a three-year residency at Carolinas Medical Center in family medicine in June 1991.
Dr. Daniel, his wife, Cheryl, and children, Andrew, Emily, Peter, and John Mark, are very involved in their local church and volunteer in community activities. Dr. Daniel is an avid sportsman who enjoys all types of hunting and fishing.
Dr. Daniel joined the Board of Managers in September 2016.