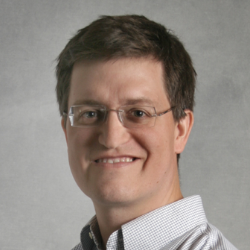 Christoph R. Diasio, MD
Southern Pines, NC
Pediatrician
Christoph Diasio, MD is a general pediatrician at Sandhills Pediatrics in Southern Pines. Dr. Diasio received his medical degree at the University of Alabama School of Medicine. He joined Sandhills Pediatrics 17 years ago when he moved to North Carolina after completing his pediatric internship and residency at the University of Tennessee Health Sciences Center in Memphis at LeBonheur Children's Hospital/St. Jude Children's Research Hospital.
Dr. Diasio's practice is 55% Medicaid children and he is proud to care for the entire economic spectrum of his community.
In addition to patient care, Dr. Diasio is heavily involved with practice administration at Sandhills Pediatrics and has served on the BlueCross BlueShield Physician Advisory group. He was Chair of the Section on Administration and Practice Management (SOAPM) of the American Academy of Pediatrics for the last 4 years. He is currently the Co-Chair of the NC Pediatric Council and is the Vice President of the NC Pediatric Society.
Dr. Diasio joined the CCPN Board of Managers in December 2018. As a member of the CCPN Board of Managers, Dr. Diasio hopes to bring together independent physicians to manage health care delivery system changes and make certain all patients have access to high quality care.