CCPN is With You
North Carolina's primary care physicians have a long history of excellence.   
Meeting new challenges to ensure our patients get the care they need and deserve is what we have always done and always will do. 
CCPN is harnessing the energy and spirit of our primary care clinicians to prepare for our next chapter - thriving as North Carolina Medicaid and the entire healthcare system transition to value-based care. 
CCPN has been working for years to create the infrastructure and support services our clinicians need to be successful during this transition and beyond.   
Your input and feedback have guided every step of this process to make sure that CCPN offers our clinicians what they truly need to be successful.  
The independent physicians on the CCPN Board of Managers and I want our primary care colleagues to know this - we are proud to be your partner as this journey begins.
We are here for you and remain 100% committed to working solely on your behalf.   
We answer only to you. 
Together we are well-positioned to begin serving our patients in the world of value-based care.  
We look forward to what the future holds.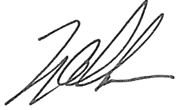 L. Allen Dobson, Jr.
CCPN Board of Managers Chairman